Vinyl Siding
Vinyl Siding in our time is one of the most common and popular siding materials in Canada. It gives an amazing exterior outlook along with a considerably low maintenance cost. You can make your own choice and select any desirable colour for your siding and don't need to worry about painting at all. You can pick any of hundreds of styles for your vinyl panels. You can make it look like brick, stone, shingles, shakes and so on. Vinyl is easier to install than other types of siding, so a labour cost is relatively low. It makes Vinyl one of the most affordable siding options on the market.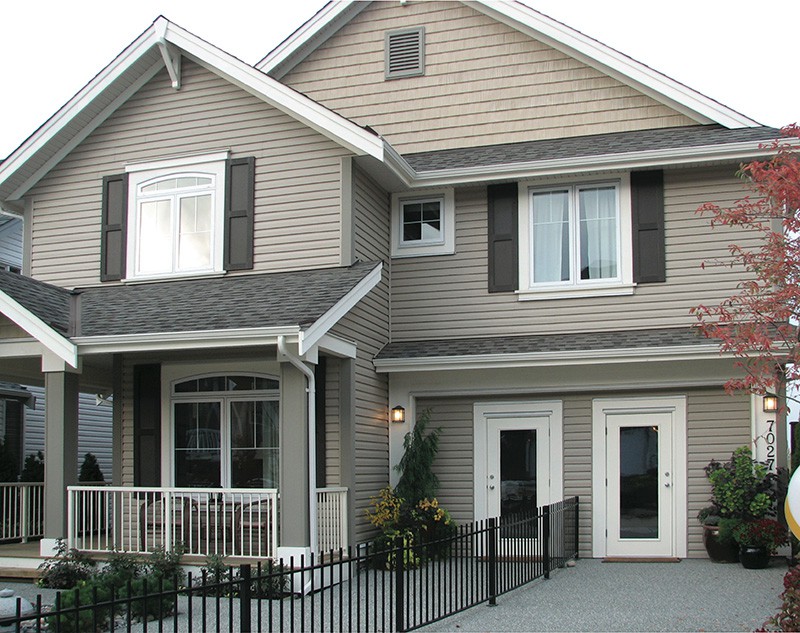 Vinyl siding became so popular for new construction, remodelling and renovation because it provides a beautiful appearance of wood, brick or stone without high material cost and time-consuming maintenance and repairs. It's good to know that he doesn't peel, rot or split and its' colour goes through entire panel, so you don't need ever to scrap and paint it. You just need a garden hose to keep your newly installed Vinyl siding in great shape for decades.
Vinyl siding will not split, peel or rot and because its colour goes through the whole panel, it never has to be scraped, stained or painted. All you need to keep your new siding looking great is a garden hose and it will shine for years to come.
Advantages of Vinyl Siding
You don't need to paint it after installation.
You can easily wash it with water.
You can find it available in numerous different colors.
You can pick various styles of  Siding like scallops, fish scales, lap and so on.
It lasts for many years almost without any maintenance.
Vinyl siding panels is preferred by homeowners not only for its affordable price but also because it's very durable material. This material has many different textures and colors and gives you a full control over the design of your house.  In previous days, vinyl siding has been manufactured  typically in earthy and pastel tones, but nowadays almost every color is available on the market and by choosing various types of bright colours, you are able to give your house a very unique outlook. Though a vinyl keeps the original color for a long time, gradually it will lose its color because of its exposure to the weather, but this fading process much slower than for a painted wood. This is because the color reaches through the whole texture of vinyl. Because of the same reason even if you scratch a surface of such siding it won't be as visible as on the painted wood.
Types of Vinyl Siding
Various types of Vinyl siding are available on the market. You can select any shape of it: such as horizontal, vertical, "fake brick" of "fake stone", with wood-like surface and many other options. It is also very cost effective exterior material, you will definitely notice this while comparing it to other alternative siding options like cedar or fiber cement siding. Just keep mind that vinyl has a lifetime warranty not to peel or rot and you don't ever need to paint it. Vinyl panels is also differs by thickness: when you decide to buy this material it's better to give a priority to thicker panels as they are more durable and will last way longer.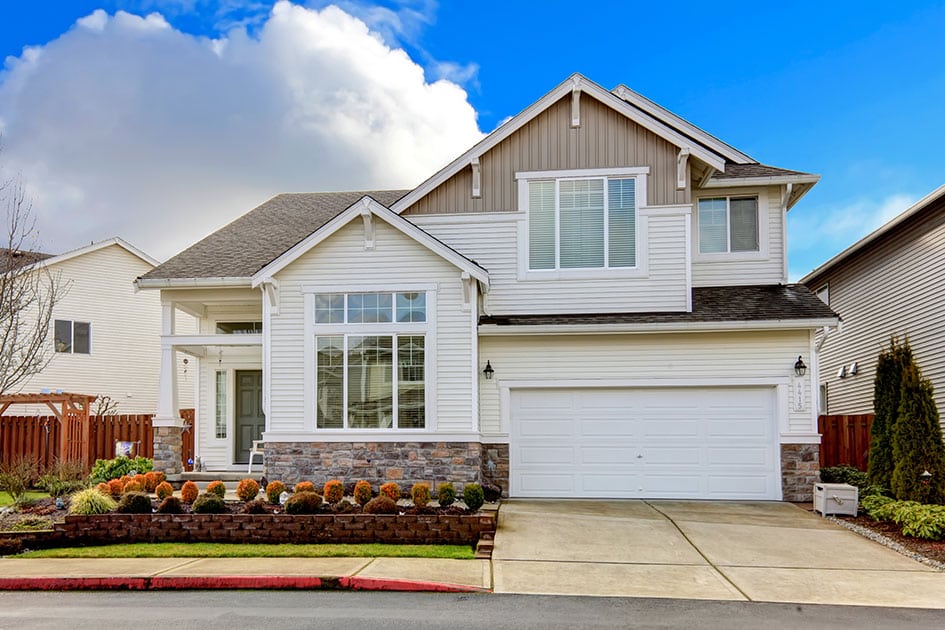 Usually vinyl is installed on a frame (after waterproof paper) but you can also apply it over stone, brick or wood. The whole project can be finished within a very short period of time if Toronto Siding undertakes this task. The price of your house will increase after such installation and higher offers may be received if you would like to sell it later.  New energy efficient and durable siding will give to your house a stylish and modern look and remind you the time when it was just built.
Insulated Vinyl Siding
Major siding manufacturers have recently introduced Insulated Vinyl Siding protected by insulated backer board. You can install this type of panels and get a low maintenance and durable exterior that has thermal qualities of foam and can increase insulation value of your house up to 30 percent higher. Such foam insulation makes board more resistant by adding additional support to plastic. It also makes your house more soundproof from the street noise. Insulated vinyl siding may cost you more than the regular vinyl but if you consider long-term energy savings and comfort, then you probably agree that it is definitely worth such cost.
Installation of insulated vinyl siding will give you:
Every benefit of regular vinyl panels.
Lower energy bills and higher insulation value.
Stronger and more weather-resistant exterior.
Quiet and noise-free house.
Vinyl Siding Installation
We can declare for concluding that this is a great option for siding – it is easy to use and durable, however sometimes it is difficult to put it up. You can confidence on our vinyl siding experts as they will professionally install your siding and keep you away from all types of worry on your home beauty.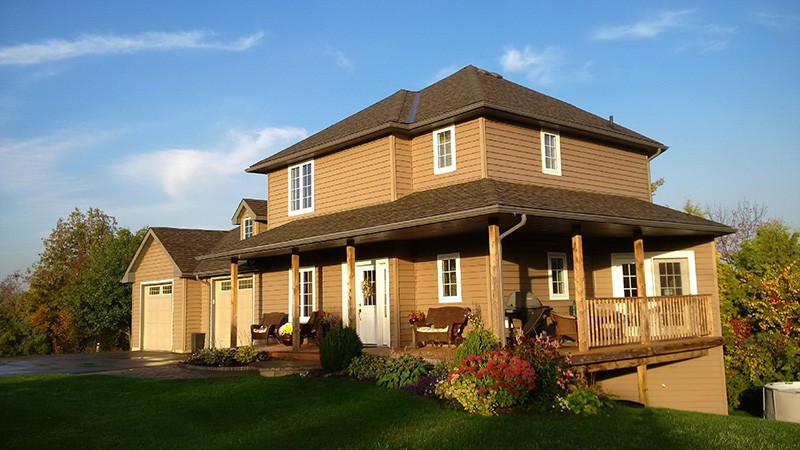 Vinyl siding is a great choice for house exterior because of it's' durability and easy maintenance, but you need to hire a professional crew to install it. Toronto Siding Company experts will keep you confident that your siding is installed with high quality and professionalism. We will make your exterior look as great as on a brand new house.
Toronto | North York | Etobicoke | Scarborough | Mississauga | Ajax
Richmond Hill | Vaughn | Markham | Newmarket | Woodbridge | Oshawa
Burlington | Oakville | Brampton | Pickering | Whitby
Working hours: 8am-8pm
Call us to request a free estimation:
(647) 694.3639
Or E-mail:
info@SidingInToronto.com