Cedar Siding
Cedar is a well known natural construction material. It's well resistant to moisture, decay, insects and other natural hazards. It is used in all kinds of exterior and interior work due to its gorgeous amber color, light weight and beautiful grain.
The most popular form of exterior cedar siding is bevel siding, which is built as bevelled panels placed in overlapping layers. It is thinner at the top side along and became thicker at the end.
Installation process as well as followings repairs of cedar wood siding is usually not so hard. It will require more service in the future in comparison with artificial siding options (fiber cement or vinyl). Every few years (depending on the environment) it requires some treatment for wood siding in Toronto. This type of siding presented in various styles and you can always paint it in any preferred color.
 Advantages of Cedar Siding
Environmentally friendly construction
All the products from Cedar require less effort to be produced comparing to fiber-cement, plastic aluminum. Сedar  siding is a wood product and such products make up forty percent of raw materials that are produced in Canada, yet their manufacturing shares only 4% of energy consumption. Cedar is actually renewable material that is simple to recycle and regenerate. Likewise it is producing fewer amounts of greenhouse gases comparing to other  materials.
Cedar contains oil – a unique natural preservative that affords us to use no artificial chemical treatment. The arsenic and copper compounds that usually used to preserve other wood siding products can pose a serious health threat.
Cedar is known for its durability and strength. It is naturally resistant to decay, moisture and pests, which makes it a very good choice as an external siding material that should stand against rain or sun every day.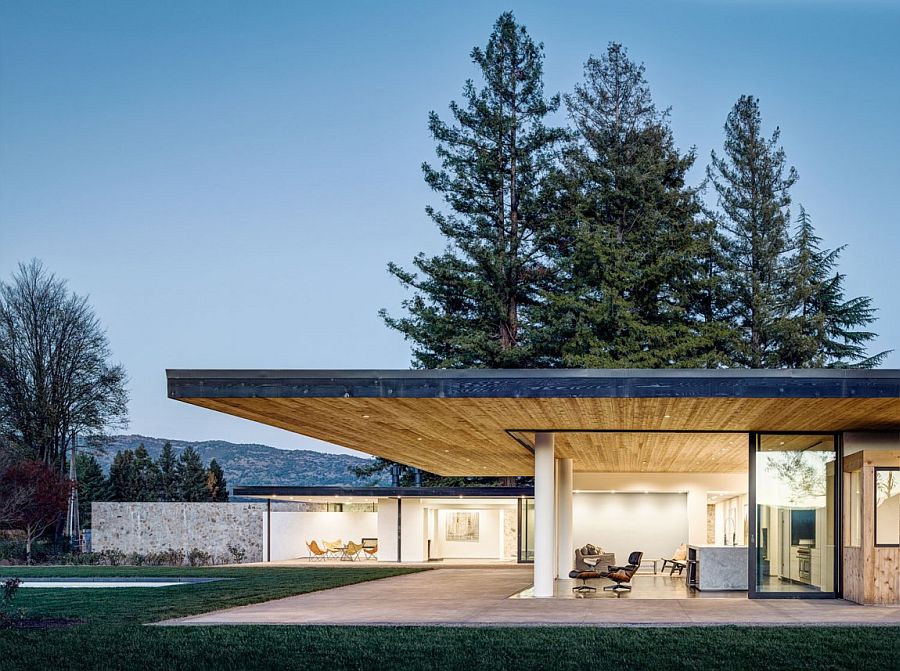 Surround yourself with a beautiful and balmy real cedar. For a few centuries builders have valued cedar for its natural beauty. It compliments any architectural design and taste – from heritage to contemporary buildings. Cedar easily takes a wide range of different finishes, from solid coating and painting to fine oils and stains. It also has a unique aroma which comes from its heartwood.
Cedar products are usually easy to cut or glue comparing to various other alternative options. This kind of siding generally manufactured in a long, light and portable timbers which have very good grain and standard texture.  To saw, cut or nail cedar  siding panels with common equipment is a very easy task. So it is possible to plan it at any kind of smooth surface and match it to any pattern. A lack of resin and pitch allows cedar to carry glue bonds through a variety of adhesives and it also insures a quality foundation for various paints.
Install Cedar Siding
Like a summary – Cedar is the Canada's top quality wood and the outer cladding of a house from it is a very popular for its beautiful appearance, durability, light weight, dimensional steadiness and good insulation qualities.
If you wish to install it on your house and would like to have a top quality service followed by lower maintenance efforts, please consider Toronto Siding Company. We are ready to help you with any kind of Cedar siding in Toronto installation or repair.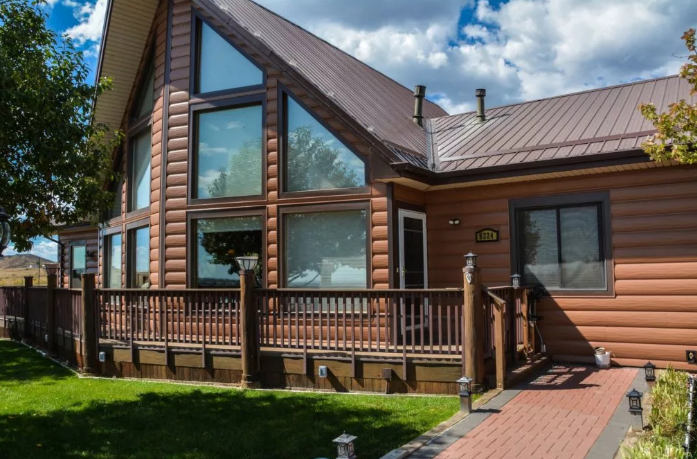 Toronto | North York | Etobicoke | Scarborough | Mississauga | Ajax
Richmond Hill | Vaughn | Markham | Newmarket | Woodbridge | Oshawa
Burlington | Oakville | Brampton | Pickering | Whitby
Working hours: 8am-8pm
Call us to request a free estimation:
(647) 694.3639
Or E-mail:
info@SidingInToronto.com