Residential Siding in Toronto
Toronto Siding known as one of the best residential siding contractors in Toronto area, with a significant experience in remodelling and construction industry. Our company is based on two essential principles:
To provide a high quality workmanship for our clients in Greater Toronto Area.
To offer siding installation and repair services at an affordable and fair price.
Customer satisfaction is our top priority and that is why we are able to retain our reputation as a reliable partner in the high-competitive construction business. On this page you can find out what advantages you will get while working with our company.
Reliable Siding Contractors
With the help of Toronto Siding, you can easily increase value of your house by changing its' exterior outlook:
Increase cost of your new or old house.
Get a unique appreciable and beautiful new exterior.
Enjoy a free time with low maintenance Hardie Siding or Vinyl Siding.
Wisely invest your finances and get a long term positive effect.
Relieve yourself from unnecessary stress by choosing a reliable and established siding contractor.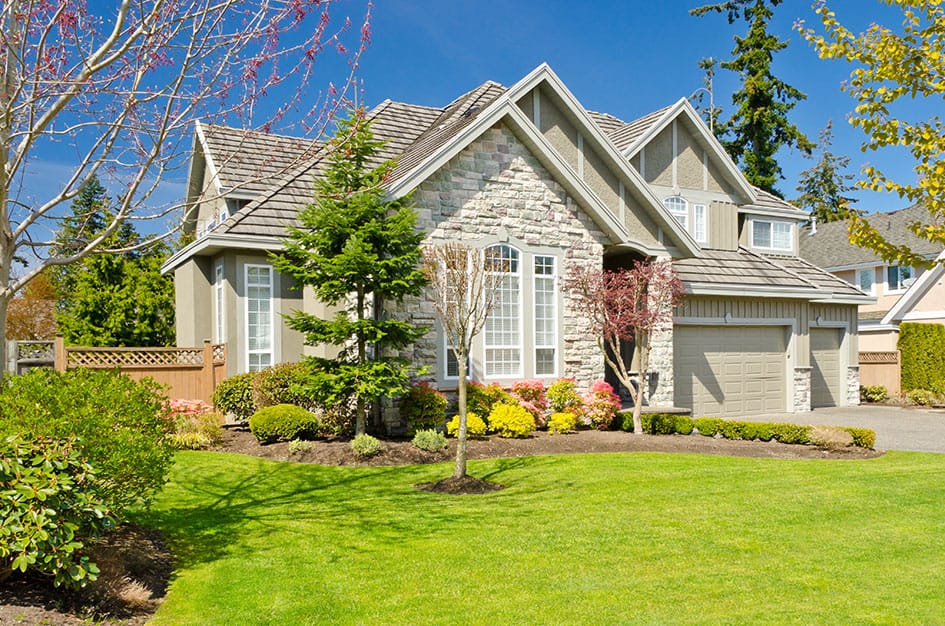 It is very easy for anyone to maintain a new exterior siding in a good condition for years but you will find it very complicated to install it. Our professional siding crews can install a new Vinyl siding, Cedar siding or James Hardie siding for you during requested time frame.  Our workers are well-experienced and skilled in what they are doing, utilizing their expertise to ensure a stress-free installation process and provide your house with a beautiful outlook for many years ahead.
Professional Siding Installation
Advantages of Toronto Siding:
We are considered as one of the leading service providers for siding installation and repairs for home owners in Toronto area.
Our professional siding crews have experience in both residential and commercial renovation projects.
We are able to install any type of siding, soffit, fascia and trims according to your choice of colour, texture and preferred exterior style.
We are fully equipped to deal with various types of siding products like Aluminum, Hardy Board, Vinyl, Fiber Cement, Cedar and Wood Siding.
If you are looking for high quality exterior with low maintenance cost, our company is the best choice on the market and we guarantee quality of our workmanship for years.
What Makes Toronto Siding A Company of Choice
Toronto Siding is locally operated company providing quality renovation services and having solid reputation in Ontario as a reliable and experienced construction contractor. We install different kinds of siding like Cedar siding, Hardie siding, Vinyl Siding and provide various related construction accessories and products such as fascia, trims, soffit and so on.
Toronto Siding has few professional installation crews as well as all of the essential equipment to work on business/private construction projects. It allows us to perform any exterior renovation job on nearly any size of buildings.
Toronto Siding having a proven ability to complete commercial projects on time, working within very tight deadlines. Though most of our projects is a single-family houses, we are also successful in handling large condo and townhouses projects.
We are experienced in renovation of traditional buildings and can reinstall your siding in a way that your house will keep its' original look.
Toronto Siding hires only professional and experienced installers for each type of siding that is why our clients always get only high quality services.
If you care about the environment, we can install siding only from green materials per your request.
In most cases we send our estimator on site during 24-48 hours upon a request to discuss all necessary details of your project. After that we provide you with a free detailed quote and a time frame that is required to install a new siding on your house. Majority of our clients find us by word of mouth and appreciate high quality of our work.
Credentials & Financial Information
Payment Method: check and visa/mastercard  upon successful completion of work.
Written Contract Provided: Yes.
Liability Insurance: Yes.
Warranty Terms: 25 on labour and 30 years on materials.
Toronto | North York | Etobicoke | Scarborough | Mississauga | Ajax
Richmond Hill | Vaughn | Markham | Newmarket | Woodbridge | Oshawa
Burlington | Oakville | Brampton | Pickering | Whitby
Call us to request a free estimation:
Or E-mail: