Soffits and Fascias in Toronto
Soffits and fascias are optional elements that can be added to the exterior of your home to give it a more refined look. However, not only do they add visual appeal to the home, but they also serve a purpose in additionally protecting your home from the elements.
What is a fascia?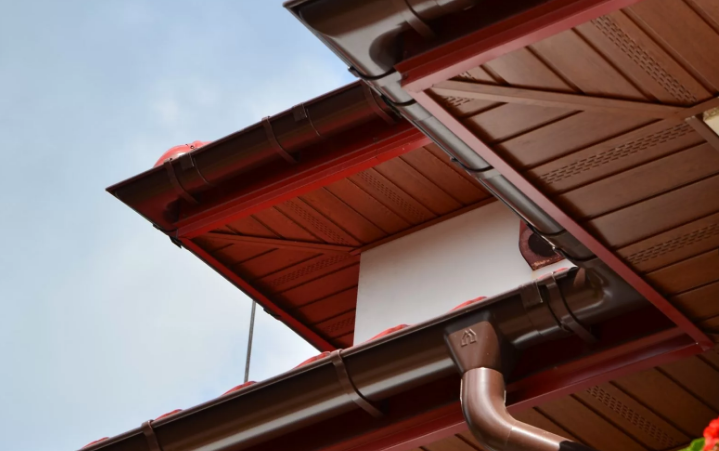 The fascia board runs along the bottom portion of the roof. They go on top of the gable ends or can visually separate different levels of your home. In addition to providing a cleaner look, they also:
Ensure gutters stay attached to the roof
Block water from entering the home
Protects the home from pests
What is a soffit?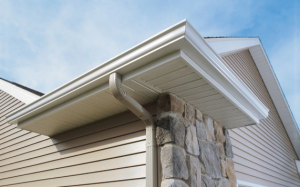 Soffits are tucked away underneath the fascia board. They serve the purpose of adding ventilation to the roof area and attic to prevent condensation from forming and potentially causing water damage to surrounding areas.
Together, if soffit installation correctly, these features can increase the lifespan of your roof and siding by protecting it from outside damage.
Installation and repair soffits and fascias.
If you are unsure of how to install or replace soffits and fascias, it is important to hire a professional to do the job because this can prevent problems down the road. A professional will be able to examine if there is damage present and what the extent of this damage is. In addition, they are better equipped to work in areas that are not easily accessible, work with a number of different materials, and replace or repair any other elements surrounding the area that need attention. Incorrectly installing these elements can potentially cause damage to surrounding areas that are frequently exposed to the elements.
At  «Siding Toronto», we only work with the best crews to ensure elements like soffits and fascia boards are installed properly so they can protect your home for years to come. We will do all the work for you and make sure no steps are missed and no corners are cut. We also do soffit repair and fascia. We carry out installation soffit and fascia for any type of siding: fiber cement, vinyl, wood and others.
Toronto | North York | Etobicoke | Scarborough | Mississauga | Ajax
Richmond Hill | Vaughn | Markham | Newmarket | Woodbridge | Oshawa
Burlington | Oakville | Brampton | Pickering | Whitby
Call us to request a free estimation:
(647) 694.3639
Or E-mail:
info@SidingInToronto.com